Publicado: 20 Febrero 2014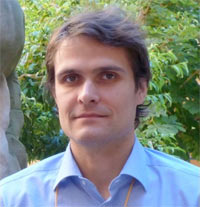 Thomas Kaspereit
Universität Oldenburg (Germany
"The (panel data) course was divided into two closely related but distinct parts: A theoretical part that introduces the participants into advanced methods in panel data analysis, and a practical part that was an introduction of the STATA software. Both parts were extremely helpful, because the methods that were taught are the gold standard in panel data analysis. I recommend every researcher with solid knowledge about statistics and interest in learning STATA to attend this course. The organization is perfect, the atmosphere very familiar, the application process uncomplicated, and the outcome outrageous."
---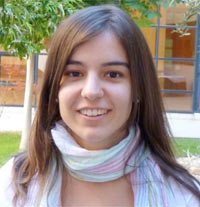 Mª Pilar Velasco González
University of Valladolid (Spain)
"It seems to me a useful course because panel data methodology is widespread in business research. Data management is another important feature of the course. Both aspects of the course have come up to my expectations. When I finished the course – especially the data management lessons with STATA – I only felt a little upset because… I realized I could have done the same work faster! So, I'm willing to apply it in my next research works."
---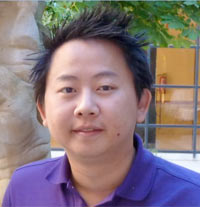 Kwong Yew (Rand) Low
University of Queensland (Australia)
"I found the GMM course very useful, interesting and applicable for all researchers in the areas of accounting and finance. Prof. Pindado created the right balance of theory and application such that we understood the benefits and superiority over other cross-sectional and time-series frameworks and also its limitations. Individuals unfamiliar with Stata are not disadvantaged as Dr. Requejo and Dr. De La Torre taught the class the basics of using Stata and useful tips and tools from their experience. The program included more advanced Stata material and the best sites/forums to search for help in the future when required. Any participant of this course virtually has no impediments not to use the GMM methodology as Prof. Pindado provides the GMM Stata code, example datasets and expected results. Prof. Pindado walks you through the entire process of loading the data, applying the functions and interpretation of results. I highly recommend this course to PhD students and early career researchers who wish to use GMM in their research as they will be able to apply the principles, tools and technology immediately upon completion of the workshop. Salamanca is a beautiful city with the 3rd oldest university in the world and an abundance of cultural and historical heritage to engage any visitor. I have to admit, one of the factors that led to my application to the workshop was the opportunity to visit Salamanca itself."
---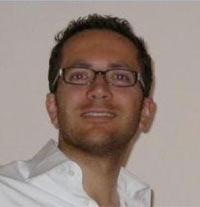 Fabian Bernhard
INSEEC – Grande École de Commerce (France)
"I enjoyed the course on "Data Management and Panel Data Models" as it offered a valuable mix between the theoretical background on panel data analysis techniques with its practical application in the computer lab. Although the course was primarily focused on research in the field of finance and accounting, the instructors did a great job answering questions regarding the application of the presented methods to other / related fields. It is recommended to bring sound knowledge of statistics, but experience with STATA is not necessary as the instructors provided patiently an introduction to this software. Overall, I have to say it was a great experience learning about panel data from two knowledgeable researchers. They presented many examples from their own research which made the learning experience even more interesting. The course was well organized, and the social events were much fun. And also the city of Salamanca was worth the trip."
---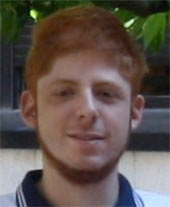 Carlo Raimondo
Università di Bologna (Italy)
"The main problem in most econometric classes I attended before participating in this course was the difficulty to reconcile theory and practice. And this is precisely what the course taught by Prof. Pindado and Dr. Requejo solves. For each econometric estimation method presented, they discussed both the theoretical basis and the implementation strategy. This allows participants to better understand the reasons at the basis of each estimation procedure and the underlying assumptions and at the same time to learn how to apply and use them in their own research projects. To this main point, I would add a very interesting program, very good professors' teaching skills and a suitable environment. I strongly advise this course!"
---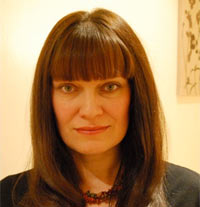 Valentina Tarkovska
Dublin Institute of Technology (Ireland)
"The course is a real eye opener! Being developed by the high calibre academics, it is perfectly designed and extremely well taught. Starting with the intuitive explanation of fundamental principles in panel data analysis, Professor Pindado taught us when, where, and how to use the most sophisticated estimation techniques. Static, dynamic, and non-linear models were explained by using carefully selected examples from the Business Economics literature. The use of very good real-life examples always facilitates understanding, contributes to the rapid absorption of the material, and makes this course unique. The comprehensive STATA training organised by Dr. Requejo cannot be underestimated as well. It is an important part of the course - inspiring for the beginners and hugely beneficial for the experienced STATA users. Prof. Pindado and Dr. Requejo share their knowledge and expertise by demonstrating how to develop panel data models in STATA with special attention being paid to the selection of the estimator for each model, interpretation of results, and robustness tests. All participants receive excell- ent course material including examples of datasets and STATA codes which can be applied immediately. Upon completion of this workshop, I improved my own empirical paper significantly, as I became familiar with the principle, and had been equipped with all necessary tools. It was great to be able to learn panel data management techniques in one of the oldest Universities on the Globe in the beautiful Salamanca, with its own unique traditions, fantastic food, and difficult-to-resist shopping! I would strongly recommend this course for PhD students and early career researches who plan to use panel data in the future."
---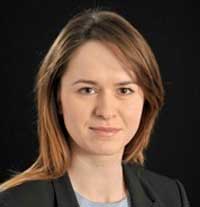 Agnieszka Trzeciakiewicz
Hull University Business
School (United Kingdom)
I strongly recommend the Panel Data Course to PhD students, and early career researchers who wish to master their panel data modelling skills, and their command of STATA. This course has additional value for researchers in the corporate finance, as majority of examples used in the programme come from this area of literature.
This intensive course provides learner with strong theoretical background, and equips with tools and knowledge necessary to apply panel data models in practice, using STATA software.
Thanks to the good plan of sessions, the learning process is extremely efficient. Almost every day starts with a demanding theoretical part, followed by more relaxed workshop in panel data management in STATA. After a whole day of studying, one can rest admiring beautiful architecture and enjoying great atmosphere in the old city of Salamanca.
---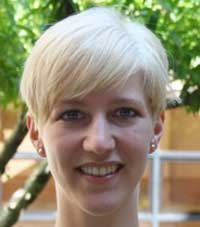 Reemda Jaeschke
Carl von Ossietzky University
Oldenburg (Germany)
Dear future participants of the "Data Management and Panel Data Models" course,
I can definitely ensure that signing up for this course is the right decision!
As a German researcher focusing on research fields like Accounting and Corporate Governance, I appreciated this course very much for my future academic career. The course provides a thorough overview of how to use Stata in research projects, always providing you with good practical help during the lessons. Also, the course gives you a very good overview on the existing theoretical models within panel data analysis. At the end of the course you understand each model, including its main advantages and disadvantages, its mathematical background and how to implement it with Stata.
In addition, the course provides an excellent setting for researchers to extend their international network of professional colleagues. Before, during and after class you can get together and discuss your current research topics and exchange future ideas. If you want to do research with panel data I can highly recommend you to participate in the course!
---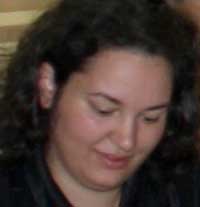 Paula Apascaritei
IESE Business School (Spain)
The "Data Management and Panel Data Models" course has been a great experience! The organization and the participants were top-class.
The course material is well structured and it is a true joy to learn from professionals that have years of hands-on experience using these methods. The hand-outs and the rest of the material provided is a collection of valuable information you may want to consult every so often when using panel data.
I strongly recommend this course to anybody that has low familiarity with panel data models (and Stata for that matter!), but also to more experienced scholars that want to up-date their knowledge and get an overview of data management, GMM, Stata and panel data. Last but not least, studying in the beautiful city of Salamanca is definitely worth the effort!
---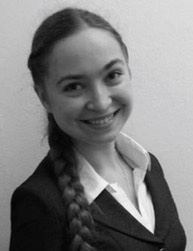 Iuliia Udoieva
Philipps-Universita?t Marburg (Germany)
My decision to participate in the summer course on panel data models was driven by an urgent need to understand and learn the advanced econometric techniques. Looking back, I can firmly assure that the program accurately developed by Prof. Julio Pindado and Dr. Ignacio Requejo fully met my expectations and helped a lot in improving my empirical research project..
The course is well-structured, balanced and time- optimal. The lectures go through the tiniest details of considered methods: starting with motivation through formal description till efficient implementation and practical advice on publications. The comprehensive theoretic material is harmonically complemented by numerous exercises in Stata, while the tempo of teaching is appropriate.
Overall, the course covers all the milestones of panel data evaluation with a plenty of examples and additional references. Notably, the lecturers succeed to provide an intuitive and easy-to-follow explanation for the topics being far from the easiest ones. The teaching of Prof. Pindado and Dr. Requejo meets every student's need and nobody remains unconsidered.
The evenings in Salamanca are perfectly suited for having a walk through the fabulous Old City (a UNESCO World Heritage Site) and enjoying experience and ideas' exchange with participants from all over the world. Finally, who can boast to study in the 4th oldest university in the world?! I would regret not to come to Salamanca!
Categoría de nivel principal o raíz: Cursos